Specialty Neutron Instrumentation
Since its founding in 1988, BTI has been recognized as a global leader in neutron instrumentation. Starting with the introduction of its first commercial product–the neutron bubble detector–BTI has continued to develop a long line of neutron detection, neutron dosimetry, and spectroscopic neutron instrumentation. BTI's instrumentation is used by agencies worldwide including industrial, medical, law enforcement, military, national laboratories, and space agencies.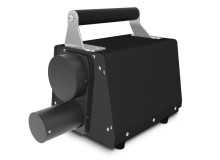 Bubble Technology Industries N-PROBE is a revolutionary portable neutron scintillation spectrometer, designed to be used by non-specialists for measurement of low-intensity neutron doses in the mixed field environments often found in nuclear utilities, fuel storage areas, fuel and waste processing operations and military applications.
Learn more
---