RADI-N2 and You Program Announcement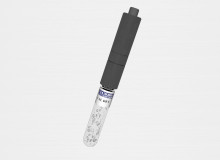 In August of 2012, BTI partnered with Let's Talk Science and the Canadian Space Agency on the project "Radi-N2 and You". The project ran from December 2012 until May 2013 and allowed students in schools across Canada to measure the neutron radiation exposure in their classrooms using bubble detectors. The students then compared their results against the neutron radiation exposure from Air Canada pilots and astronauts aboard the International Space Station (ISS). Commander Chris Hadfield provided students with insight on the dangerous levels of radiation exposure that astronauts receive while aboard the ISS. The results can be found here.
More information on this project can be found here.